Actinic lichen planus in an 11-year-old boy.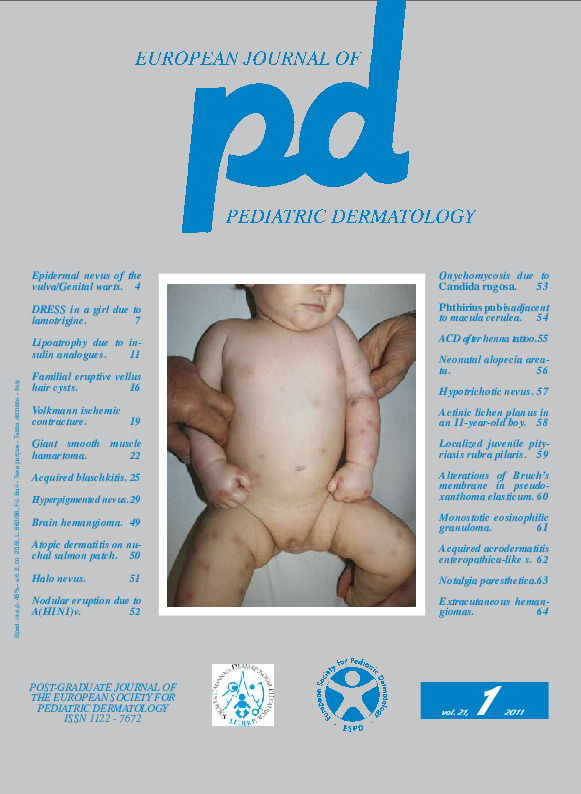 Downloads
How to Cite
Puri N. 2011. Actinic lichen planus in an 11-year-old boy. Eur. J. Pediat. Dermatol. 21 (1): 58.
pp. 58
Abstract
An 11-year-old boy with dark phototype
was first observed due to the presence of multiple,
annular, dark patches of the face (Fig. 1), forearms and
shins, which developed progressively in the previous
year.
The histological examination (Fig. 2) showed compact,
wedge-shaped hypergranulosis, elongated epidermal
crests, coarse basal cell vacuolization and Civatte
bodies. A band-like inflammatory lymphohistiocytic infiltrate
and melanic pigment were present in the papillary
dermis. A direct immunofluorescence of exposed
skin was negative.
These data led to the final diagnosis of actinic lichen
planus and to prescribe topical corticosteroids and sunscreens.
The lesions partially improved in three months, but
relapsed after sun exposure.
Keywords
Actinic lichen planus, Boy