Familial eruptive vellus hair cysts.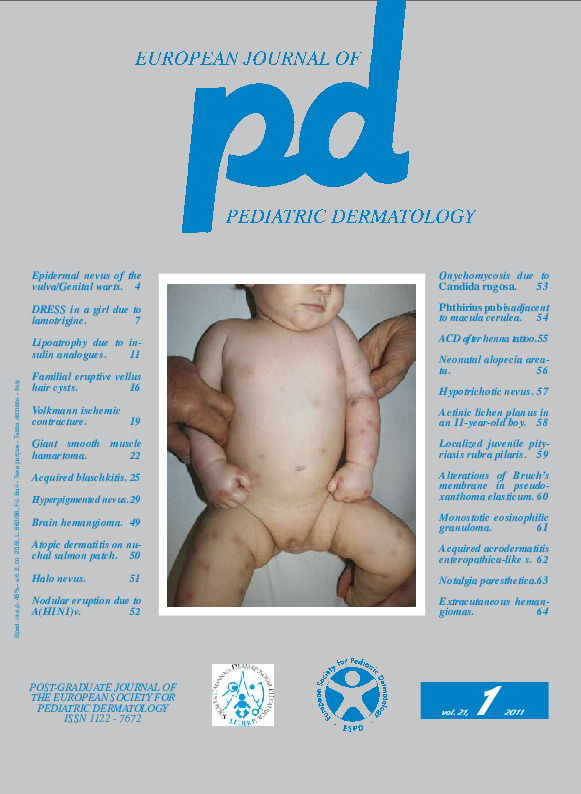 Downloads
How to Cite
Vassilopoulou A., Betto P., Germi L., Veller Fornasa C. 2011. Familial eruptive vellus hair cysts. Eur. J. Pediat. Dermatol. 21 (1):16-8.
pp. 16-8
Abstract
Eruptive vellus hair cysts are uncommon development anomalies of vellus hair follicles
that usually affect the pediatric population. Rarely they can be seen in adults. This disorder
may occur sporadically or may be inherited in an autosomal dominant manner, as was the
case with our patients. A 32-years-old black woman and her daughter of 4 years had an
extensive asymptomatic yellowish papular skin eruption. A skin biopsy specimen of both
patients led to diagnose eruptive vellus hair cysts.
Keywords
Eruptive vellus hair cysts, Vellus hair follicles, Pediatric patients, Inherited disorder