The permeability barrier in the preterm infant.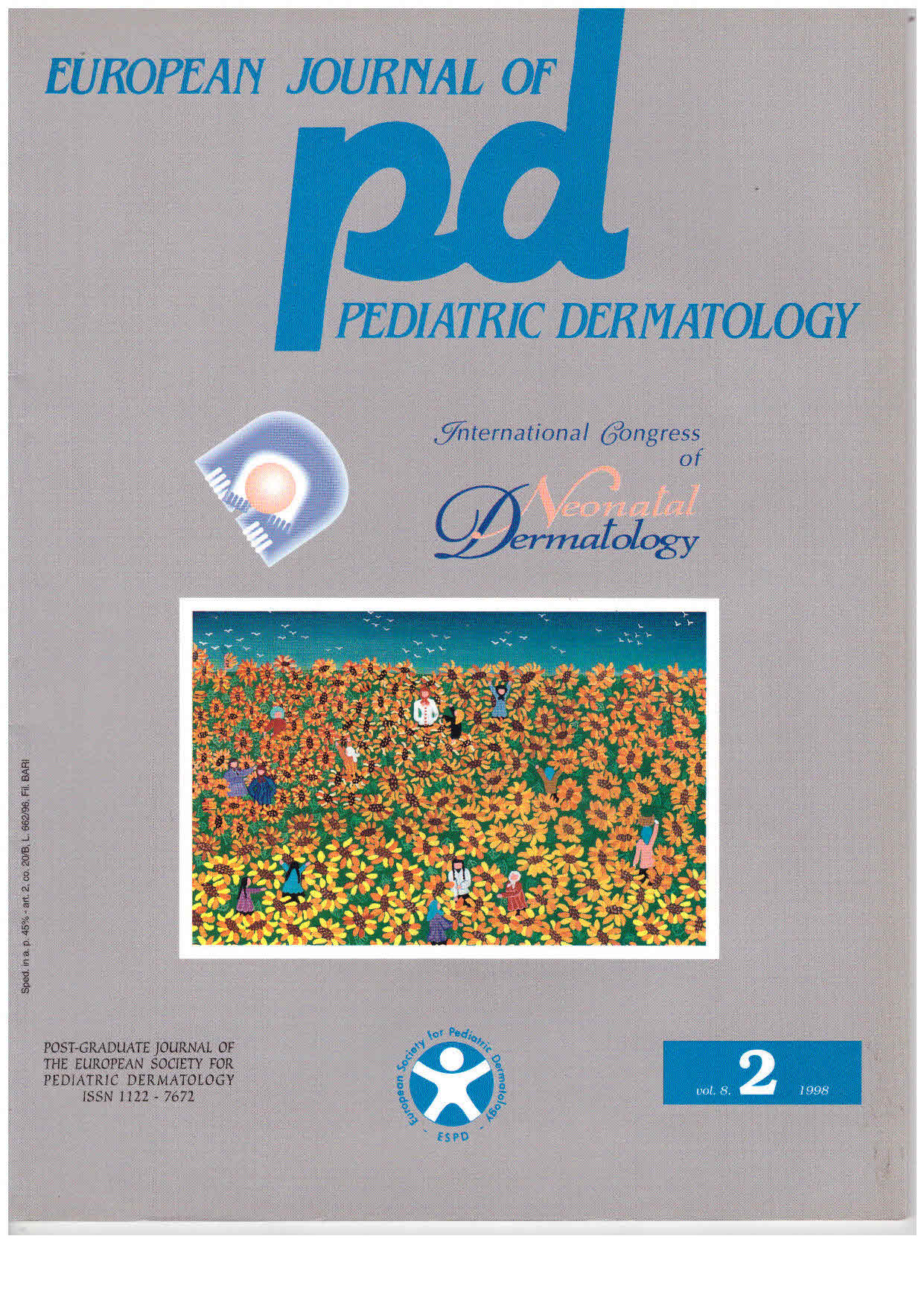 Downloads
How to Cite
Williams M.L., Le K.-V.T. 1998. The permeability barrier in the preterm infant. Eur. J. Pediat. Dermatol. 8 (2):101-6.
pp. 101-6
Abstract
The Authors review the evolution of the permeability barrier during the gestational age, the factors that play a role in its development and the clinical consequences of the skin immaturity in very low gestational age newborns. The barrier permeability is due to the interposition of multiple membrane sheets composed of neutral and sphingolipids between the keratinocytes. The barrier immaturity contributes to the morbidity and mortality of prematurity, through the consequences of fluid and electrolyte imbalance, toxicity from topical xenobiotics and transcutaneous infections (Presented in the International Congress of Neonatal Dermatology, Bari, Italy, September 24-27, 1998).
Keywords
Preterm, Permeability barrier, Skin immaturity, Transepidermal water loss