Cutaneous melanoma in children.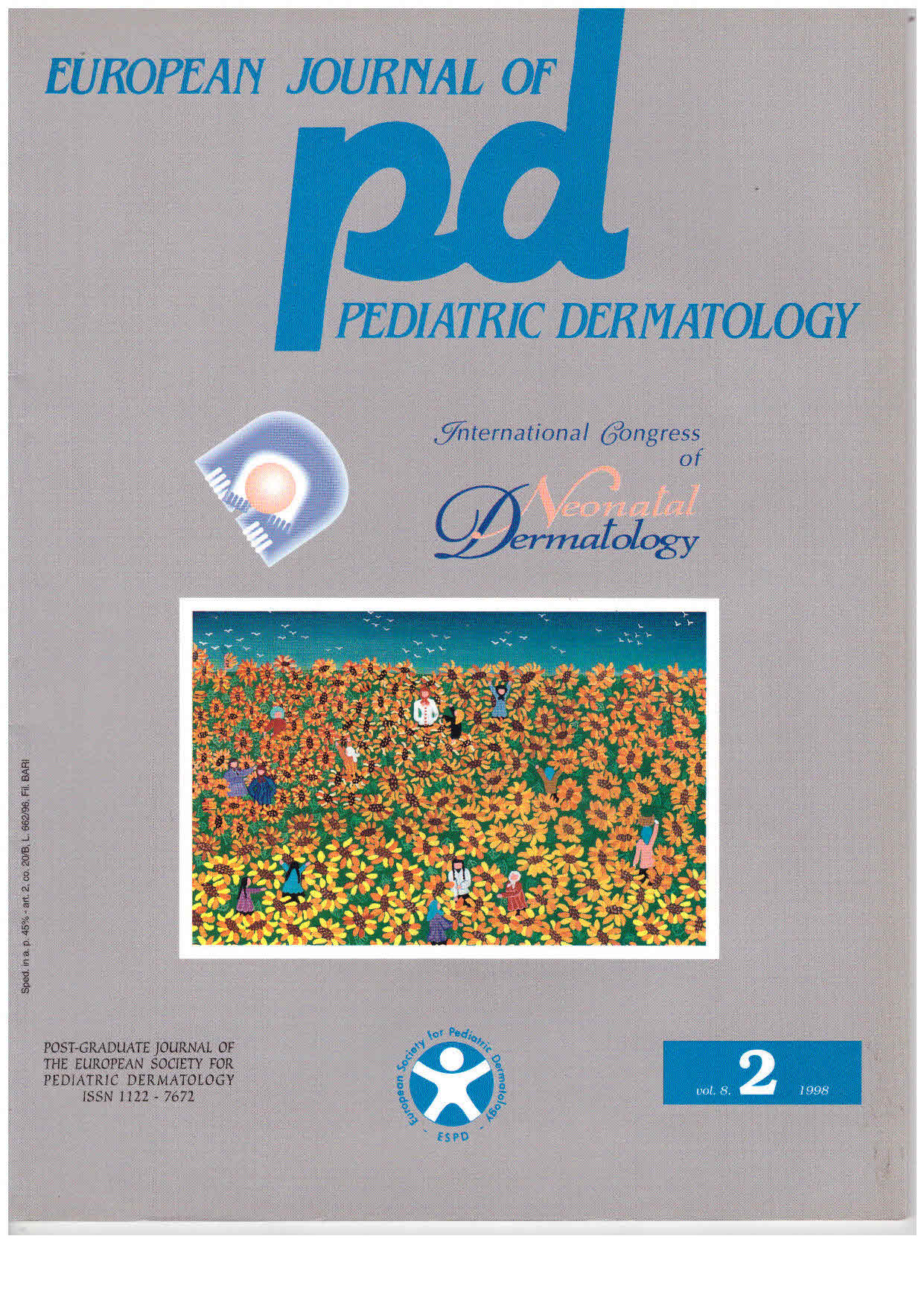 Downloads
How to Cite
Giannotti B., Carli P. 1998. Cutaneous melanoma in children. Eur. J. Pediat. Dermatol. 8 (2):97-100.
pp. 97-100
Abstract
The Authors review the literature data regarding melanoma in children. It accounts for 0.4% of all melanomas. Congenital melanoma can be due to transplacental transmission from a mother with melanoma, can arise "de novo" in utero or on a giant congenital nevus or finally on neurocutaneous melanosis. The diagnosis of melanoma in children can be delayed due to its rarity and to the lack in some cases of specific criteria (Presented in the International Congress of Neonatal Dermatology, Bari, Italy, September 24-27, 1998).
Keywords
Melanoma in children, Congenital melanoma