Neonatal varicella. A case report.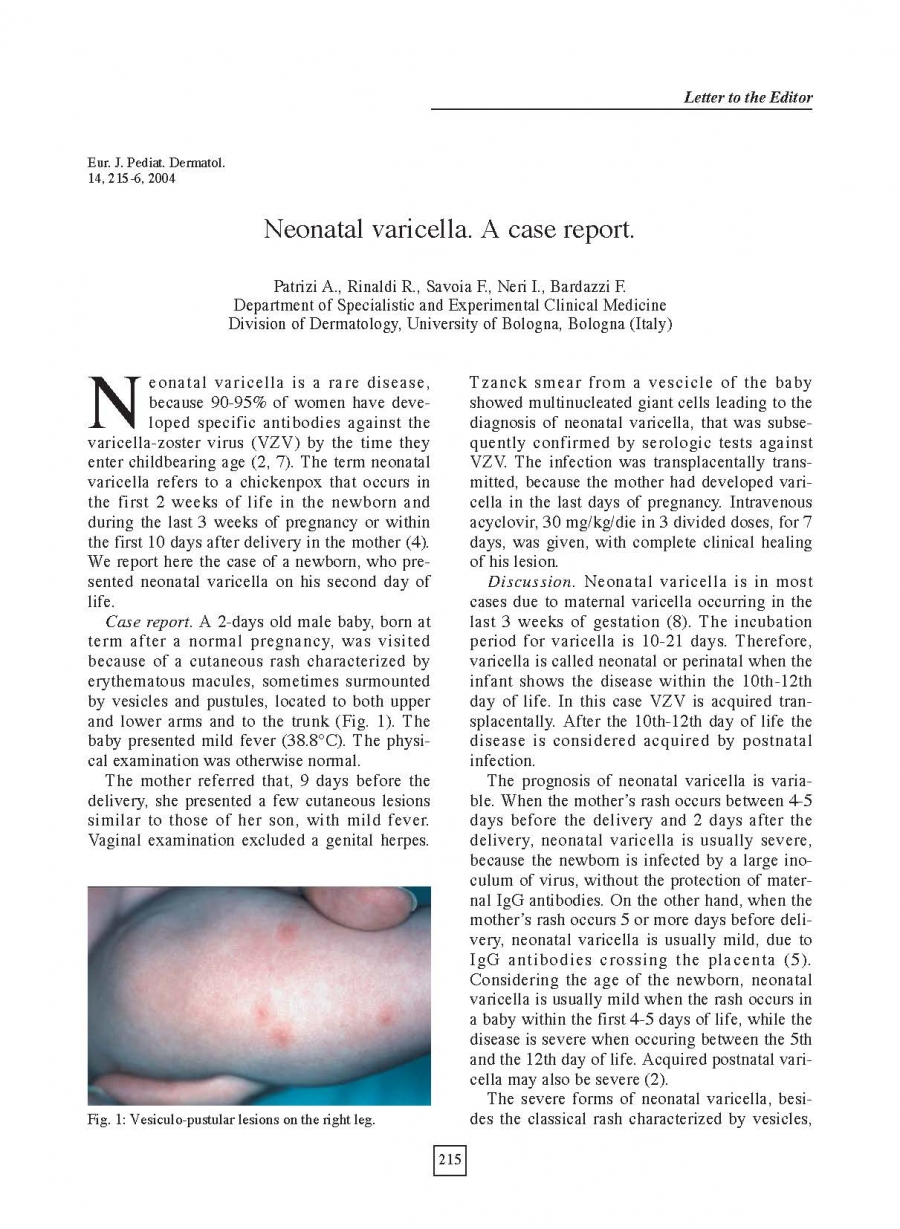 Downloads
How to Cite
Patrizi A., Rinaldi R., Savoia F., Neri I., Bardazzi F. 2004. Neonatal varicella. A case report. Eur. J. Pediat. Dermatol. 14 (4):215-16.
pp. 215-216
Abstract
Neonatal varicella is a rare disease, because 90-95% of women have developed specific antibodies against the varicella-zoster virus (VZV) by the time they enter childbearing age (2, 7). The term neonatal varicella refers to a chickenpox that occurs in the first 2 weeks of life in the newborn and during the last 3 weeks of pregnancy or within the first 10 days after delivery in the mother (4).
We report here the case of a newborn, who presented neonatal varicella on his second day of life.