Subungual exostosis.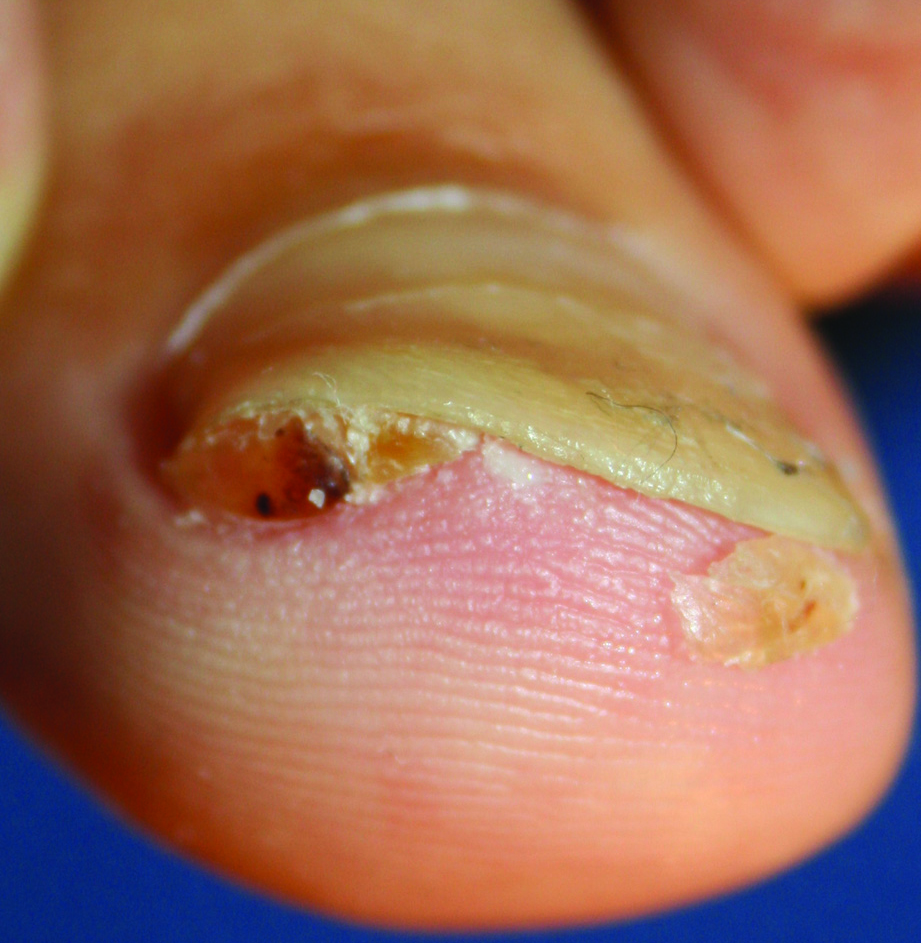 Downloads
How to Cite
Milano A. 2022. Subungual exostosis. Eur. J. Pediat. Dermatol. 32 (3):187-9. 10.26326/2281-9649.32.3.2397.
pp. 187-9
Abstract
Subungual exostosis (SUE) is a benign bone neoplasm of the distal phalanx that affects the second-third decade of age without sex differences. SUE is usually an isolated and sporadic lesion but cases with multiple lesions that are inherited with an autosomal dominant trait have been reported. In these cases, germline mutations of the EKT1 and EKT2 genes have been identified. Somatic mutations of the same genes have also been found in isolated and sporadic lesions. The presence of these mutations in 60% of cases supports the theory according to which exostosis is a neoplasm (...).